Adding to the confusion: Canadian users receive replacement Note 7 units without a blue S sticker
29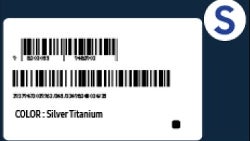 By now, everyone and their dog knows that the
Samsung Galaxy Note 7
is a really, really hot device (and, yes, everyone is making terrible puns about it). In short — a
rare manufacturing defect
has increased the chances that the Note 7 you own might go up in flames, burning your night stand, or even causing a fire. Samsung has already announced an official recall and replacement units are well on their way to their owners, all the while the company continues to beckon users to return their original devices.
There are three ways you should be able to identify whether you have a "fixed" Note 7. The first one should be on the box — a circular white sticker
with a blue S
, stamped right next to the phone's IMEI number indicates that it's from the new stock. Secondly, Samsung is supposed to set up an official IMEI database, where users will be able to search for their handset's number and see if it's marked as safe — but that
seems to be taking a bit of time
. And lastly, we most recently heard that the fresh batch of units will have
a green battery indicator
, instead of a white one, to reassure customers that it's not of the explosive kind.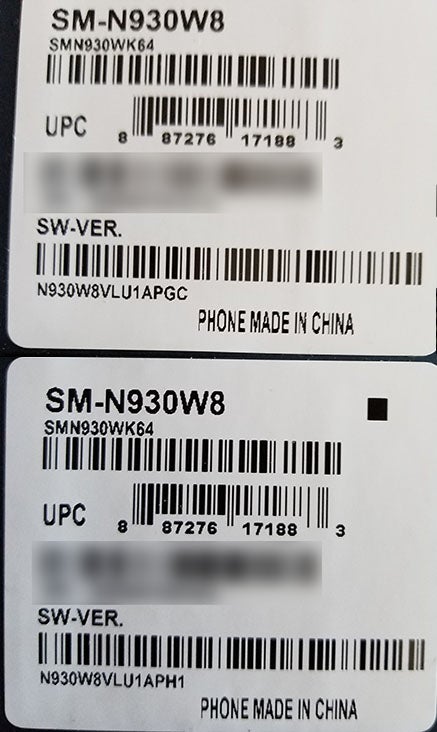 Above - old Note 7 box; Below - new Note 7 box
All that said, some Canadian customers have started receiving their replacement Note 7 devices and are reporting that they don't have a blue S sticker on the boxes. An official Samsung statement did claim that new Note 7 units will start shipping to Canada "as early as September the 22nd", but some Canadian users say they've received emails stating their handsets could ship on the 15th.
So, that's a bit confusing. The users that don't have the blue S sticker say there's a black square where it's supposed to be. One has to wonder whether Samsung had some trouble with organizing the new packaging for all the units it needs to ship in haste. Maybe that's why the company also decided to make the battery indicator on safe Note 7 units green? A last-minute decision to battle a possible sticker deficit issue, maybe?
In any case, we do hope that IMEI database website goes online soon, so anyone who gets their new Note 7 can check it up for a peace of mind.