AdDuplex shows Nokia with 88.4% of the Windows Phone 8 market
11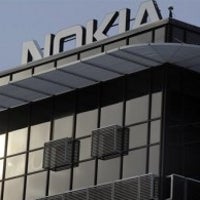 According to mobile ad network AdDuplex, Nokia continues to control a majority of the Windows Phone 8 market. The latest stats cited by AdDuplex's Alan Mendelevich has the Finnish based manufacturer responsible for
88.4%
of Windows Phone 8 sales. For example, out of the top ten Windows Phone models in China, all ten are Nokia made models. And with the
first Windows Phone phablet soon to be introduced
, the
Nokia Lumia 1520
could put Nokia over the 90% mark. The phablet will have a 6 inch screen and will be powered by a Qualcomm Snapdragon 800 processor. Once Microsoft closes on its deal to buy Nokia, the Redmond based software giant will essentially control both the software and the hardware of the platform.
Mendelevich has some other important data to pass along. For example, the low-end
Nokia Lumia 520
now has 30% of the Windows Phone 8 market, confirming the model's dominance in that niche of the Windows Phone market. And thanks to the T-Mobile Nokia Lumia 521, pre-paid carrier MetroPCS is now responsible for 5% of Windows Phone 8 carrier revenues in the U.S. The budget priced model is now the second largest selling Windows Phone model in the states, surpassing the
Nokia Lumia 920
.
HSN recently had the Lumia 521 up for sale
once again. This time, using a coupon code, you can purchase the phone off contract for a mere $80.
One final stat from AdDuplex. 30% of Windows Phone 8 devices have the GDR2 update. That update brings Data Sense to Windows Phone 8 models along with a number of other features. Data Sense allows the phone's user to keep track of how much data a particular phone has consumed for the month to date, which apps are responsible for the consumption of the most data, and reminds you when your month ends so you can be very careful not to go over your monthly data cap.
source:
@ailon
via
WMPoweruser