Acer says Google-Motorola deal "a good gift to Microsoft"
65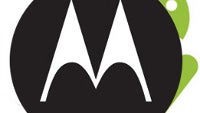 Microsoft will end up being the big winner after
Google's acquisition of Motorola
as other Android phone makers will be alienated by the prospect of rivaling with Google - this statement is not a fact, but comes from a senior executive over at Acer.
"They work against some of their clients,"
Walter Deppeler, Acer's Europe, Middle East and Africa operations president said.
"It was a good gift to Microsoft,"
he added in an interview for Reuters at IFA.
With that in mind, Acer, which recently slipped from being the second-largest PC maker in the world, would be careful when placing its bets on a particular mobile platform. The company would
first consider implications
of the $12.5 billion Google-Motorola deal.
Other major Android phone makers including Samsung, HTC and LG greeted the acquisition as they officially recognized it could help Google defend its platform against patent trolls. But under the surface, the Korean government has recently mentioned it plans to develop its own
mobile OS to rival Android and iOS
, and backed up by both Samsung and LG. Do you agree that Microsoft's Windows Phone will be the main beneficiary of Google's acquisition?