Acer executive: If Nokia goes with Android, they'd be a force to be reckoned with
97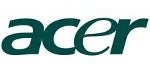 At Computex, Acer hinted that they
might be releasing a Windows Phone 8 model in the first half of next year
. Acer's vice president for the EMEA region, Allen Burnes, subsequently said that building an Acer branded Windows Phone 8 model is
not in the cards
right now. The executive said that sales and volume are important to Acer, and Android provides the results that the company wants. Burnes basically said that Windows Phone needs to grow and that it is up to Microsoft, not Acer, to get the platform through the growing pains it is bound to experience.
What the Acer executive said about Finnish handset manufacturer Nokia is quite interesting, though. According to Burnes, Nokia is being
held back
by having to build their own brand as well as Windows Phone. He goes on to add that if Nokia decided to drop Windows Phone for Android, the OEM would be "dangerous" in the Android market.
Moving back to Acer's decision to stick with Android for now, Burnes says that Acer is not happy with the idea of having users pay for apps on Windows Phone that they can get for free on Android. But an Acer branded Windows Phone model will eventually come. "We're expecting Microsoft to do some more consumer-related advertising about its OS, I think as the pull comes, we'll deploy with the handsets because the OS is good," said Burnes.
source:
Pocketlint