According to Apple, the iPhone, iPad and Apple Watch will last three years with their original buyers
27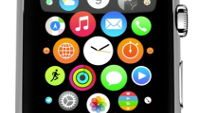 Apple has a section on its website that deals with the environment. In determining how much "Greenhouse gas" its products produce, Apple has to determine how long, on average, its devices are used for by their original owners. The part of this section that caught our eye reads "Daily usage patterns are specific to each product and are a mixture of actual and modeled customer use data. Years of use, which are based on first owners, are assumed to be four years for MacOS and tvOS devices and
three years for iOS and watchOS devices
."
In other words, Apple expects the original owner of the average iPhone to keep the device for three-years before it is re-sold or tossed. The same three-years of life with the original owner is expected for both the Apple iPad and the Apple Watch.
As made clear on the website, Apple's data comes from the actual and modeled behavior of its customers. Apple has plenty of data to determine iPhone and iPad use, but with the Apple Watch just
nine-days short of its first anniversary
, the company doesn't have enough hard data and anecdotal evidence when it comes to the timepiece.
If you're an Apple Watch owner, do you see yourself updating to the next model? If so, do you think it will be before or after three years have expired.
source:
TheRegister
Recommended Stories