AcDisplay emulates Moto X's Active Display notifications on any Android 4.3+ device
12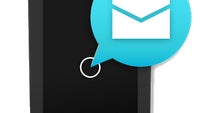 Ever felt envious of the unique
Active Display feature
of the Moto X, which neatly displays your notifications by lighting up only the needed pixels on its AMOLED display? Well, if the answer to this question is yes, then worry not, as you can somewhat emulate this feature with the aid of 3rd party apps,
such as DynamicNotifications
. Recently, another similar app caught our attention – meet AcDisplay. Developed by XDA developer
AChep
, AcDisplay lights up the display of your smartphone in order to show you any notifications and alerts.
Similar to Motorola's take on the matter, AcDisplay will only light your screen when you receive a new notification and will remain on for a definable amount of time. If your device is toting an AMOLED display, the app will only light a given number of pixels, thus sparing your battery. AcDisplay also works on smartphones with LCD displays, but these might experience a slightly increased battery drain, as the app would turn on the whole screen whenever it shows a notification.
Although AcDisplay does not have a plethora of settings, it certainly has some aces up its sleeve. For example, you can set a wallpaper of your choice and get rid of the the solid black background of the notification screen. Users can also blacklist given apps, as well as define inactive hours, during which AcDisplay will not show any notifications. The app can be used as a lock screen replacement, too.
All in all, AcDisplay is a nifty free app that works flawlessly albeit it doesn't have a lot of customization options in tow. Take into consideration that it needs Android 4.3 or higher in order to do its magic. We recommend that you check it out, it might quickly become just your cup of tea.
Download: AcDisplay (
Android
)
Recommended Stories