AVG speaks: here are the Android apps and games that drain your battery and eat your storage space the most
38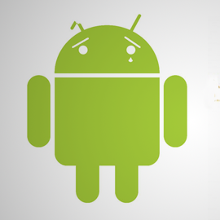 Regardless of the hardware potency of your smartphone, installing too many apps on it has the potential to make your phone a slouch. What's more, you'd probably witness a deterioration of your battery life - one of the most dreaded experiences for almost each and every mobile user. Have you ever wondered which ones these might be?
Well, we most certainly have, and thanks to a recent report from AVG, the developer behind the eponymous AVG anti-virus app for Android, we now seem to have a clearer picture on what's eating our most precious hardware resources. The developer analyzed the data from 1 million unnamed Android enthusiasts that had the aforementioned AVG app installed and summarized which are the apps that have detrimental effect on your smartphone experience. Have in mind, however, that AVG has only mentioned the more popular apps, ones with over a million downloads, to be exact.
Check them out right below. How many of these have you installed on your Android companion?
source: AVG via
CNet