Despite quarantine ordinances AT&T is determined to keep its stores open
5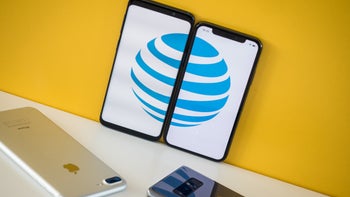 UPDATE
: AT&T was kind enough to offer us a statement regarding the story below. First off, the carrier reiterates that it did close 40% of its stores across the country and that additional stores will be closed in the coming days/weeks if needed. Secondly, the leaked memo was only given to those companies that own authorized retail locations in just one state, and. You can find below the full statement:
Our Commitment: We are aware of various guidelines and, in some cases, orders that set out requirements for businesses and individuals to follow during the COVID-19 pandemic. AT&T is committed to adhering to those requirements, while also providing essential services to our communities. This AT&T retail store may remain open within parameters of the requirements because it provides essential services that are critical to the public's ability to communicate during the current emergency. AT&T's telecommunications services, internet access and broadband/communications services are products that enable people to work and stay current on education from home, and that supply essential businesses and agencies with the support or supplies necessary to operate. AT&T local retail locations also provide important customer support and give customers an option for immediate access to devices and services that are necessary to keep them connected and operational. While we can address many customers' needs remotely via phone, chat and virtually; maintaining a minimum number of critical stores open allow us to serve the public. While circumstances may change that could affect AT&T's ability to keep its stores open, we will continue to do all that we can to meet the needs of the community.
Thirdly, AT&T is keeping some of its stores open because many customers and first responders find the service provided by the carrier in its retail locations absolutely necessary. All stores that remain open will only be open between 11 am and 7 pm local time and customers will receive 1-1 attention. Moreover, all stores will be closed on Sundays. AT&T instructed its employees on social distancing and personal hygiene guidelines provided by the CDC. For employees, AT&T is offering paid time-off for any of the following reasons:
Experiencing COVID-19 symptoms and in self-quarantine
Tested positive for COVID-19 and in self-quarantine
Exposed to someone who has tested positive for COVID-19 and in self-quarantine
Recently returned from a high-risk country (Level 3 as defined by the CDC) or live with someone who has
Parents/legal guardians dealing with school or daycare closures
Employees who are considered at a higher risk for COVID-19
Everything of the above is available to AT&T employees in addition to other benefits the carrier provides, including vacation and sick time.
It looks like AT&T is defying the quarantine ordinances issues recently in the United States, as many of its stores will remain open during the coronavirus pandemic. Several days ago, the CDC (Centers for Disease Control and Prevention) recommended not holding any group gatherings of 50 people or more in the United States.
Many carriers decided to close their stores to keep customers and employees safe from the COVID-19. T-Mobile closed 80% of its stores, while the rest will operate on a reduced schedule. Sprint is only keeping 30% of its stores open. Verizon promised to close many of its stores as well but didn't provide any additional details yet. On the other hand, AT&T announced that it will keep all its stores open for now.
Android Authority
received a leaked internal document sent by AT&T officials to many of the carrier's stores. The memo reiterates the fact that some AT&T stores will remain open despite the coronavirus spreading and that if employees will be visited by local law enforcement, they should show them the letter explaining that AT&T stores are providing essential services.
In conjunction with the passage of a number of Shelter In Place/Essential Business Only ordinances, AT&T has provided the attached guidance and letter to AT&T stores to be used in the event any officials, individuals, or groups inquire about why the AT&T store is open.Please be advised that this is being provided as an "AT&T Best Practice" only. This is not intended to be, nor should you rely on it as an explanation of the ordinance or your responsibilities with respect to the ordinance. Furthermore, this is not intended to be nor should it be construed as legal advice. You should consult your attorney for legal advice regarding your obligations in connection with the ordinance.
What do I do if my store is visited by local government officials or police, and they are asking why we're open during the Shelter In Place order?
Explain that AT&T is an essential business providing essential services and show them the printed copy of the attached letter. If they have further questions, please engage your management team.
According to the tipster that leaked the document, about 40% of AT&T stores are closed but most of the employees have been relocated to the other stores, which means that even more people will be put to risk during the coronavirus pandemic.