Former AT&T employees say they were pressured to use questionable tactics to sell DirecTV Now
13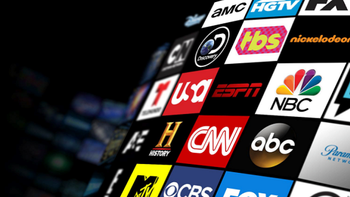 AT&T is in hot water. Some current and former employees of the nation's second largest carrier say that they were pressured to use unethical sales techniques to sell subscriptions to AT&T's DirecTV Now streaming service. One of the methods used by AT&T reps was to promise customers that if they signed up for a trial, the reps would make sure that the service was cancelled before the trial ended. This was against AT&T policy, although the company did nothing to discourage it according to those who spoke up.
Some reps would forget to cancel trial subscriptions despite the promises they made. Many unlucky customers would end up getting billed $35 a month for as long as seven months before realizing that they were overpaying. And even worse, during times when AT&T was running $10 promotions for DirecTV Now, some reps used customers' credit cards to start as many as three trials at one time.
Several AT&T customers were tricked into signing up for a trial subscription for DirecTV Now by being told about a fake, made up fee they would have to pay when purchasing a new phone. The rep would tell the customer that the fee could be waived if the customer signed up for the trial. One employee who ended up fired, revealed how his manager used the employee's iPad to create a fake email account, which was used for a trial DirecTV Now subscription.

AT&T's top salesman in Hawaii for two years, Abraham Buonya, was fired earlier this month by the carrier for falsifying records and for violating the company's code of business conduct. He says, "These customers are seeing charges on their statements that they have no clue what it is, but managers are forcing us to do it because they need to meet their quotas." He noted that no matter how unattainable his store's target was for a given month, the figure would be met. "The managers basically encouraged us and informed us of how to manipulate sales," Buonya stated.
The number of customers that each store signed up for the DirecTV streaming service is important for managers because all company stores are competing against each other and these sales are one of the metrics used in determining store rankings. Hawaii had some of the best DirecTV Now sales at one time, and a current AT&T employee said that 90% of DirecTV Now sales achieved during that period were made unethically. This employee also recommends that AT&T customers check their statements. "I have no doubt that there are still people that are being charged," he said.

"Last fall, we detected some simultaneous customer orders and cancellations of a free product trial," AT&T told Hawaii News Now, in a statement. "We determined some employees had violated our policies and based on our findings we took appropriate action."-AT&T
AT&T says that in the cases where customers had to pay for the DirecTV Now service, it reversed the charges. But if you do detect some unexplained charges on your AT&T invoice, you should get in touch with the company immediately.