Nokia may sell its headquarters in Espoo, Finland
36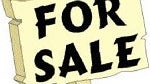 In an effort to meet cost targets over the next 12 months, Finnish newspaper Helsingin Sanomat is reporting that Nokia plans to sell its headquarters.
Selling the building does not mean the company would leave Finland. In fact, Nokia has stated in the past that moving the company abroad was not a consideration. It is also entirely possible, and likely, that Nokia could remain an anchor tenant in the complex after such a sale. Many corporations do not outright own many of the facilities where they have major operations, even headquarters buildings in some cases.
What is telling however is the effort that Nokia is making to pare down costs at every corner. Next to employees, physical infrastructure is typically a company's next biggest expense. The sale of the building may bring in around €250-million ($322-million). Such an infusion of cash would certainly help the struggling company. The timing of such a deal does coincide with Nokia's plan to lay off 10,000 employees by the end of 2013 as well as shutter other facilities in Germany, Canada, and at home in Finland.
sources:
HS.fi
via
wpcentral