AT&T's Asus PadFone X is "one step closer" to being launched
9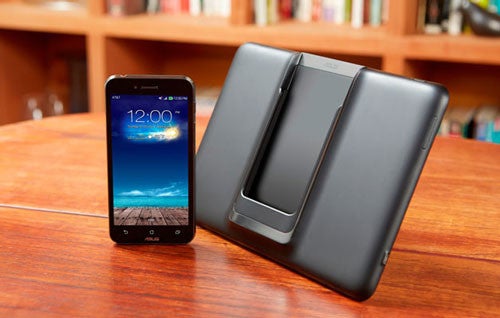 Although AT&T's
Asus PadFone X
was announced in early January, there's still no word on exactly when it's going to be launched. However, AT&T today revealed that the new PadFone is "one step closer" to reaching potential customers - so it will probably not be long until the device finally becomes available.
AT&T says that the PadFone X is "one of the most innovative devices of the decade," and some users will probably agree. Still, we must note that the X isn't a unique product in Asus' lineup, as the company has been selling similar PadFones around the world since 2012.
The PadFone X is a smartphone-tablet hybrid device that runs Android 4.4 KitKat and supports LTE-A networks. The smartphone features a 5-inch 1080p display, 13MP rear camera, 2MP front-facing camera, a quad-core 2.3GHz Snapdragon 800 processor, 2GB of RAM, and 16GB of expandable internal memory. This 5-inch handset can be docked into a tablet called PadFone Station - which offers a 9-inch display with 1920 x 1200 pixels, a 1MP front-facing camera, and an extra 4,990 mAh battery that complements the 2,300 mAh battery of the smartphone.
We don't know how much the PadFone X will cost at AT&T, but the carrier should provide more details soon. Meanwhile, you can watch the "Asus PadFone X Design Story" in the video below:
source:
AT&T