AT&T wants to settle FTC suit claiming the carrier throttled data speed of 'unlimited' customers
1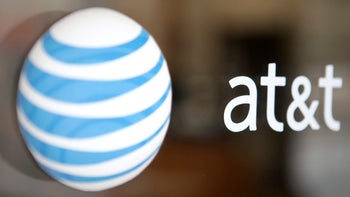 AT&T is said to be in talks with the FTC to settle a lawsuit that dates back to 2014. That year, a complaint was filed against the carrier claiming that it was misleading millions of its customers over its unlimited data plan. Subscribers to the tier offering unlimited data were upset because after consuming a certain amount of data in a month, their data speeds were throttled.

The FTC filed a suit against AT&T, which was eventually dropped after
the giant telecom company successfully argued that it was regulated by the FCC not the FTC
. However, a federal appeals court in San Francisco reinstated the FTC suit.
I
n June 2015, in a separate action, the FCC fined AT&T $100 million
for the same infraction (throttling unlimited data). However, the agency never made the fine final, and AT&T was never forced to pay it. Meanwhile, AT&T said that the FCC had previously allowed the company to throttle unlimited customers who reached a specific usage cap. It added that it had disclosed the data cap to its customers on monthly invoices and text messages. It also released a statement at the time stating that AT&T was "fully transparent with our customers, providing notice in multiple ways and going well beyond the FCC's disclosure requirements."
Instead of taking its case with the FTC to the Supreme Court, AT&T on Thursday said that it has decided to negotiate a fair settlement of the issue with the regulatory agency. As for the $100 million fine imposed by the FCC, it would seem that the nation's second largest carrier is off the hook for now.
"We have decided not to seek review by the Supreme Court, to focus instead on negotiating a fair resolution of the case with the Federal Trade Commission."-Mike Balmoris, spokesman, AT&T