AT&T seeks to dismiss FTC suit that would force it to stop throttling customers with unlimited data
4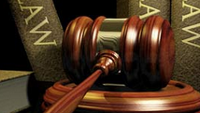 AT&T has filed with the U.S. District Court for the Northern District of California, seeking to dismiss an FTC lawsuit filed against the carrier. AT&T's claim is a simple matter of jurisdiction. AT&T says that the FTC cannot prevent the carrier from throttling the data speed of its unlimited data customers, because it is a common carrier. And common carriers are the responsibility of that other three lettered alphabet soup of a government agency, the FCC.
So far, you don't have to be a certified Mensa member to understand this. When the FTC filed against the carrier in October,
it claimed that AT&T was using deceptive practices in an attempt to get grandfathered unlimited users to lose their unlimited service
. The FTC says that unlimited is unlimited and that the throttling means that AT&T is changing the terms of its contracts after the fact. The FTC says that the suit was about mobile broadband, a subject matter that is not a common carrier subject which makes it within the FTC's jurisdiction.
Section 5 of the FTC Act says that common carriers are exempted from being lorded over by the FTC. AT&T says that for purposes of Section 5, it is a common carrier. Still, AT&T might have made a very big mistake. While arguing that it is not under the guidance of the FTC, the company settled a different law suit over cramming. In that case,
AT&T agreed with the same FTC to repay the $105 million it collected from customers
who were charged for premium text messages even though they did not authorize such messages.
So the question is, why does AT&T agree that the FTC is able to have jurisdiction over it in the cramming case, but not the throttling suit? It should be interesting to hear AT&T's reply.
source:
Scribd
,
ArsTechnica
via
BGR
>