The FCC could slap AT&T with a $100 million fine for throttling unlimited mobile data plans
17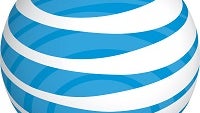 The Federal Communications Commission announced today that AT&T is facing a $100 million fine for deceiving its customers in regard to its supposedly unlimited mobile data plans.
The FCC claims that AT&T marketed and sold unlimited mobile data plans, only to throttle speeds when customers used up a certain amount of data during a month.
The proposed fine is also based on claims that AT&T misled subscribers through marketing campaigns that promote 'unlimited' data plans, ones that failed to properly notify customers of the fact that their data transfer speed will be capped once a certain data threshold is passed. AT&T started capping data transfer speeds back in 2011, when the carrier instated its "Maximum Bit Rate" policy.
According to the commission, thousands of AT&T customers complained to the FCC that the carrier has mislead them into thinking that these are truly unlimited plans.
In its defence, AT&T claims that it will challenge today's decision from the FCC, and that the commission has previously identified the practice of throttling as a legitimate, reasonable measure of managing network congestion. Furthermore, the carrier also argues that it has issued multiple notifications to its customers informing them of the data-throttling practice.
According to the FCC, although this is the biggest fine that the commission has ever proposed, its size is perfectly justified by the fact that the practice made AT&T billions of dollars in revenue.
The decision is not final. AT&T will have the chance to respond to the accusations in 30 days. If the FCC will not be satisfied with the carrier's response, then AT&T will be forced to pay the $100 million fine.
In closing, we leave you with this statement issued by Tom Wheeler, one of the five FCC Commissioners:
"Consumers deserve to get what they pay for. Broadband providers must be upfront and transparent about the services they provide. The FCC will not stand idly by while consumers are deceived by misleading marketing materials and insufficient disclosure."