AT&T to unlock Apple iPhone for certain customers this Sunday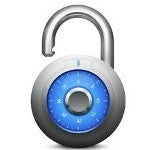 "Beginning Sunday, April 8, we will offer qualifying customers the ability to unlock their AT&T iPhones. The only requirements are that a customer's account must be in good standing, their device cannot be associated with a current and active term commitment on an AT&T customer account, and they need to have fulfilled their contract term, upgraded under one of our upgrade policies or paid an early termination fee."
This Sunday AT&T plans on unlocking any Apple iPhone belonging to a person who has either an
expired AT&T contract, upgraded following the carrier's policies or paid an ETF fee
. The customer's account has to be in good standing and the iPhone cannot be associated with a current AT&T commitment.
The decision to allow the unlocking of these Apple iPhones apparently came after a number of complaints made their way to the office of Apple CEO Tim Cook. Oh, if you bought your Apple iPhone at the full retail price, your phone will also be unlocked. Sounds like Mr. Cook must have received
some very persuasive correspondence
.
source:
9to5Mac
via
Gizmodo