FCC approves rules for spectrum auction next year, T-Mobile and Sprint put on notice
14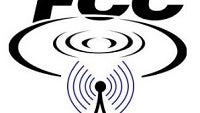 With a vote that fell along party lines, the Commissioners approved rules for the 2015 600MHz spectrum auction which will reserve portions of spectrum in markets for smaller competitors if conditions warrant.
The amount of spectrum that may be set aside will be less than what T-Mobile, Sprint and other competitors were seeking, however, and that is seen as a small victory for Verizon and AT&T. Moreover, the FCC warned that even these limits could be yanked if a major wireless deal is announced, clearly a shot across the bow of Sprint and T-Mobile
who may make such an announcement next month
.
As approved, the rules will set aside as much as a third of an available amount of spectrum in a market. Initially, the proposal sought to partition half of an available block of spectrum. However, given the other thresholds involved and the fact that all four major carriers have networks in all the major markets, this rule potentially benefits the major players at the expense of the smaller competitors.
Despite the political divide in the final vote, members of both sides of the political aisle had concerns about rules that limited spectrum sales. The rules are arguably already convoluted and the consternation of the commissioners covered worries from whether current license holders would even participate (the actual number of participating TV stations is not known) to if the FCC could meet its mandate to fund FirstNet.
Commissioner Pai noted that the rule to potentially pull the set-asides if a merger were proposed was "unprecedented" given that nothing has been formally announced, but "we all know what the item has in mind here."
source:
The Wall Street Journal