AT&T sells out of cyan, red and yellow Lumia 920, there are still some black and white ones though
42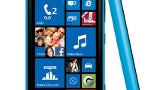 Who said Nokia's in a bad shape? Well, OK, they may not be exactly... fine right now, but if they can keep those innovations coming, who knows, maybe we'll soon see a comeback!
At least, that is the impression we get observing the current
Nokia Lumia 920
stock at AT&T, which is almost nonexistent. As a matter of fact, it seems AT&T has already sold out of the more colorful versions of the handset - the cyan, red and yellow one, and is now left with black and white Lumia 920s only. Of course, this doesn't necessarily mean that people are buying those colorful Lumias like crazy, it may just be that AT&T has kept fewer of those in stock. Still, it is undeniable that any handset that has the label "Sold out" attached to it has something going for it.
The good thing is that it's still early to start panicking, as those who want to get a taste of that floating PureView camera and brilliant 4.5" ClearBlack screen can still do so, albeit in black or white only. Have you gotten your Lumia 920 yet? Which color do you prefer?
via:
WMPoweruser