AT&T reports first quarter earnings; results impacted by Mobile Share Value Plans
9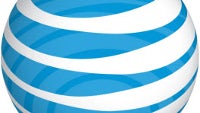 The nation's second largest carrier, AT&T, has reported its earnings for the first quarter of 2015. The company reported a record-low first quarter churn rate of 1.02%, an improvement from the 1.07% reported last year. AT&T added a net 1.2 million new wireless subscribers during the three-month period. 441,000 of those were of the postpaid variety, and 684,000 were connected cars. 98,000 new pre-paid subscribers were added, thanks to strong growth at pre-paid subsidiary Cricket.
From January through March, AT&T had a net addition of 500,000 branded postpaid and 700,000 pre-paid smartphone accounts. Postpaid net tablet additions amounted to 711,000. Wireless margins were lower during the quarter because of the growth in Mobile Share Value Plans and the growth at Cricket. First quarter wireless margins were 24.5% vs. the 28.3% reported last year.
Speaking of Mobile Share Value Plans, AT&T now has 19.4 million such accounts, a 70% increase year-over-year. Each account covers an average of three handsets. At the end of Q1, half of Mobile Share Value Plans were contracted for 10GB of data or more. In addition, as the quarter ended 87% of AT&T's postpaid accounts were using a usage-based data-plan. As a result, Average Revenue Per User (ARPU) declined for postpaid accounts by 9.6% year-over-year. Equipment sales rose 36.1% to $3.4 billion as fewer customers purchased phones using a subsidized plan. Service sales declined 3.7% to $14.8 billion.
Overall, AT&T's wireless revenues rose 1.8% over the first quarter of 2014 to $18.2 billion. Operating income for the wireless division was $4.4 billion, down 12% year-over-year. The carrier blames the success of its one-year old Mobile Share Value plans for the drop in income.
source:
AT&T
via
Crackberry