AT&T quietly enables FaceTime over Cellular for all, grandfathered users welcome
9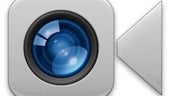 An
iPhone 4S
owner says that he managed to get FaceTime over Cellular working on his smartphone after a simple reboot. He also tried this on several other iPhones, all of which could use the feature afterwards. What's even more interesting is that subscribers who are still holding on to their unlimited data plans got FaceTime working on their devices as well after turning them off and back on.
Other AT&T iPhone users, however, have not been so fortunate and report that even after rebooting their device, they still couldn't get FaceTime over Cellular to work. It is speculated that AT&T might be dropping the limitations gradually, with some markets being provided access to the feature sooner than others. Users both in New York and California said they had no troubles activating it, but others might have to wait a bit more before they get to hop on the bandwagon.
Has anyone managed to get FaceTime over Cellular working on their non-LTE AT&T iPhone too? Let us know down in the comments!