AT&T promises Gingerbread for all post-paid Android phones
9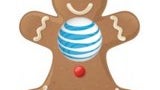 On the surface, it sounds pretty great: AT&T has announced that all post-paid 2011 Android smartphones will be upgraded to Gingerbread. Unfortunately, when you dig down into that statement, it doesn't really mean a whole lot, starting with the fact that the list of phones is just 6 devices long, because it only covers devices released so far, and ending with hazy timetables.
Even so, if you are the lucky owner of an HTC Inspire, LG Phoenix, Motorola ATRIX, Pantech Crossover, Samsung Captivate, or Samsung Infuse, you can rest assured that you will get your Gingerbread update. Of course, ATRIX users should already be seeing the
update roll out
. AT&T also stated that the HTC Inspire update would begin in August, but after that, there are no set ETAs for updates on the other handsets. The HTC Status was the first phone on AT&T with the update as the phone launched with Gingerbread.
The notice also doesn't mention what version of Gingerbread the phones will get. Many updates so far for other devices have been to 2.3.3, which is sufficient for many phones, but Android 2.3.4 adds support for video chat through GTalk. The Motorola ATRIX, Samsung Infuse, and HTC Status all have front-facing cameras, and even the Status launched with 2.3.3. So, no telling if any of these phones will eventually get video chat in GTalk.