AT&T is "surprised there hasn't been a faster adoption" with the BlackBerry Torch
24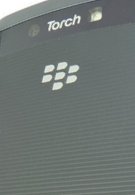 Initial
impressions of the BlackBerry Torch 9800 weren't all too favorable
– especially when its highly touted next generation platform still seems to be behind the curve versus the opposition. And to further its weak output, earlier reports hinted to
weak sales
for the handset while another competing handset that was released on the same day, the Motorola DROID 2, seemed to extinguish the Torch's light.
More recently, AT&T's President of Wireless Operations in the US West, Fred Devereux, made some revealing statements regarding the next-gen BlackBerry model. He hinted to the fact that sales were disappointing during Seattle's Mobile Future Forward conference and that he was "surprised there hasn't been a faster adoption" for the smartphone. Although no financial figures were mentioned, Devereux suggested that Apple and Google were contributing factors to the poor sales of the Torch. Specifically, he mentioned that there was a "tremendous momentum" for Android – which is telling when you consider in the last 2 months we've seen some good devices launched for the carrier.
Additionally, other factors that contribute to the Torch's lackluster performance could be attributed to corporate sales since customers are held back by work accounts – meaning they can't simply upgrade their handsets themselves. With that in mind, it's going to be interesting to see how the Torch's flight pans out as it awaits for an
inevitable launch abroad in Europe.
RIM BlackBerry Torch 9800 Specifications
|
Review
via
Electronista