AT&T is blocking beta units of the Dell Streak from its network?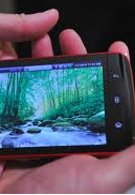 Any day now AT&T customers can hope to hear some kind of official word regarding the upcoming Dell Streak that's sure to take the slate form factor to new heights, but in the mean time, we are left with anticipation for an imminent release date. However, there have been quite a handful of individuals out there that had the duty of being a beta tester for the soon-to-be Android powered device. Beta units were handed out in Austin, Texas to these users whose sole duties were to take it out for a spin on AT&T's network and get a head start of experiencing it. From the looks of it though, they were able to keep these beta units once all of the tests were completed, but some apparently decided to throw it up on eBay for some cold hard cash. And now this is where AT&T is apparently stepped in by blocking network access to these units – based on the reports, this is being accomplished via IMEI blocks. For the unfortunate souls who purchased these devices for a great sum of money, they'll be shocked to find their new purchase to be totally inoperable with AT&T's network. Any calls placed on them are being routed to AT&T customer service and that all data connectivity,
EDGE
and 3G, are totally inaccessible. Maybe these restrictions might be lifted once the device is officially launched?
source:
MoDaCo