AT&T introduces unlimited calling to your A-list; program launches September 20th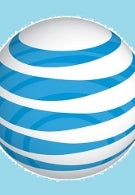 Trying to catch up to Verizon's Family and Friends unlimited calling plan, AT&T is launching a plan of its own starting September 20th. With the carrier's A-List with Rollover, customers get to pick 5 domestic VIP numbers that they can make calls to on an unlimited basis. Families can pick 10 such domestic numbers with FamilyTalk. And what makes the AT&T plan unique is that the minutes you save by dialing those selected numbers can be kept with Rollover.
AT&T customers using individual Nation plans of $59.99 per month or higher can select 10 domestic numbers, including landlines or numbers on a different cellular carrier, and calls to those numbers will not count against the minutes in the customer's plan. FamilyTalk customers on plans costing $89.99 or higher can select 10 numbers that they can call on an unlimited basis. Information on entering phone numbers and making changes to your list can be found at the sourcelink.
source:
AT&T