AT&T introduces Unlimited Plus which offers a $25 monthly credit toward AT&T's video services
10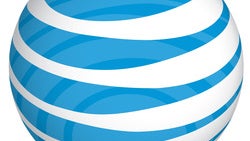 AT&T has tweaked the unlimited data plan
that it introduced almost two weeks ago
. Starting this coming Thursday, AT&T customers can sign up for the
AT&T Unlimited Plus
wireless plan. With this plan, AT&T subscribers who are also signed up for an AT&T video service like DirecTV, DirecTV Now or U-Verse TV will receive a $25 credit each month that can be used toward one of those plans.
The bottom line is that subscribers to the AT&T Unlimited Plus plan will receive unlimited talk, text and data, and 10GB of high-speed tethering (after 10GB, speed is reduced to 128 kbps). Tablets and other connected devices can be added for $20 a month. Include DirecTV and the entire package is available for $115 a month if Auto-Pay and paperless billing are agreed to. Select DirecTV Now instead, and the monthly cost starts at $100. For a family of four, the Unlimited Plus with DirecTV is $210 per month. With DirecTV Now, a family of four pays $195 monthly.
If you don't want the video content, the AT&T Unlimited Choice Plan offers unlimited talk, text and data. The latter runs at a maximum speed of 3Mbps, and video is streamed at 480p resolution (DVD quality) at 1.5Mbps. A single line is $60 a month with four lines running at $155 a month. Again, subscribers need to sign up for Auto-Pay and paperless billing.
Both plans include unlimited calls from the U.S. to Canada and Mexico, and allow subscribers to send unlimited texts to over 120 countries. With either plan, subscribers can talk, text and use data in Canada or Mexico with no roaming charges.
As it turns out, both plans do have a 22GB monthly data cap. Subscribers who hit that bogey could find their service throttled during times of severe network congestion. And there is one more thing. Anyone switching to AT&T, trading in their existing smartphone and buying a new one using AT&T Next, will receive up to $650 in credits.
"We're excited to bring our customers the unlimited premium entertainment they want, across all of their screens – at home and on the go. With our incredible new unlimited plans and great entertainment options for everyone, we're able to give customers what they've been asking for, on their terms."-David Christopher, Chief Marketing Officer, AT&T Entertainment Group
If you're interested in the new unlimited plans, visit your local AT&T store, or go to ATT.com.
source: AT&T