AT&T decides against appeal, pays angry customer $935 in throttling case
27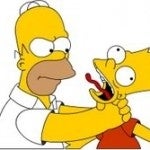 The word
throttled
sounds violent and no one like to have their data speeds throttled by their carrier,
especially after using just 2GB of data in a month
. But that is what has occurred to some AT&T customers despite the carrier's insistence that it only turns the faucet handle on those
in the top 5% of data users
. Enter Matt Spacarelli. The AT&T customer decided to take the carrier to small claims court and back in February, won an $850 judgment against the carrier, plus $85 in court costs. The court ruled that AT&T violated its TOS.
too much of a PR disaster
and decided to just pay Spacarelli $935 to end the case. The problem that happened here is not so much that a customer got throttled, but that it happened after using so little data. So AT&T is changing its throttling threshold. From now on, users can only be throttled if they used more than 3GB of data in a month and 4G LTE users can go up to 5GB without retribution. Of course, you still have to be among the top 5% of data users to, ahem, qualify for the throttling. Believe it or not, Spacarelli's phone
is still being throttled
as he had a .31 Mbps download speed on Saturday.
As for Matt Spacarelli, he is now using a newly purchased second Apple iPhone with a SIM card plugged in from reseller Straight Talk. He is now getting 3.83Mbps on AT&T's 3G network and paying just $45 a month for unlimited talk, text and data with no contract.
source:
Mashable
via
Phandroid