AT&T cuts international calling and texting rates
4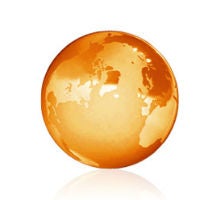 Yesterday, AT&T announced that it was adding more partnerships to allow customers to
roam on LTE
when traveling internationally (and paying for the privilege). Today, AT&T has some good news for customers who want to stay in the US, but connect with friends and family who are in other countries by dropping international calling and texting rates.
The best option is that starting Friday, AT&T's Mobile Share and Mobile Share Value plans will begin offering free unlimited international texting. The full details aren't yet available though, and there are likely to be restrictions on the countries to which you'll be able to send texts. Additionally, AT&T is creating a new World Connect Value plan, which will cost an extra $5 per month and will allow customers to call anyone in 35 different countries for just one cent per minute. The list of countries is not yet available, but is said to include Canada, various Caribbean countries, and Latin American countries.
Of course, this move is something of playing catch-up, because Verizon has already instituted very similar international calling and texting plans, and T-Mobile has also dropped rates for international communications.