AT&T announces LTE roaming in 13 countries, including Japan, Spain, and France
3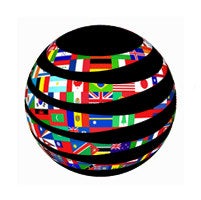 Not too long ago, AT&T announced that it would be partnering with
Rogers Wireless
and EE to offer AT&T customers LTE coverage when roaming in Canada and the UK respectively. Now, AT&T is announcing another expansion of its "Data Global" add-on plans which will allow for LTE roaming in thirteen new countries around the world, including Japan, Spain, and France.
Today's announcement means that AT&T now offers LTE roaming for users in over 200 countries. The newly added countries are: Spain, France, Japan, South Korea, Australia, Hong Kong, Switzerland, Malaysia, Russia, Singapore, Guam, Hong Kong, and Antigua & Barbuda. AT&T is pushing the fact that it is currently the only US carrier to offer LTE roaming internationally, but the roaming does come at a cost.
It will cost you $30 per month for 120MB of roaming data, $60 for 300MB, or $120 for 800MB, which is quite a lot of money. So, while it's nice that AT&T offers the service, you may still be better off getting AT&T to unlock your device and getting a prepaid SIM card wherever you're going. Or, if you travel internationally that much, maybe T-Mobile would be a better option, since it offers free data (up to 3G speeds) in over
100 countries
.