AT&T customers can now get LTE service in Canada through Rogers Wireless
5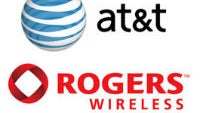 Recently, T-Mobile announced a new phase to its Uncarrier plans, which allows users access to mobile data in
over 100 countries
. While most have been impressed with the plan, some are a bit disappointed because it is just EDGE speeds. We hoped that T-Mobile may have started something because AT&T has announced a partnership that will allow its customers to get LTE service in Canada.
Of course, this is AT&T so you still have to pay. The new deal really just means that if you pay for the "Data Global" add-ons service from AT&T you will get LTE speeds in Canada instead of the previously offered at slower speeds. That means it will cost you $30 per month for 120MB of roaming data, $60 for 300MB, or $120 for 800MB. As far as coverage, Rogers' LTE service covers 75% of Canadians, which basically means that if you're traveling to a major city in Canada, you'll have coverage, but anywhere else you won't be finding LTE.
Rogers customers have already been able to get LTE service on AT&T when they traveled to the U.S., so this just makes the deal a two-way street. And, if you are an AT&T customer who travels to Canada quite a bit, this could be a good deal.