AT&T announces the first three regions that will get 5G service in 2018
8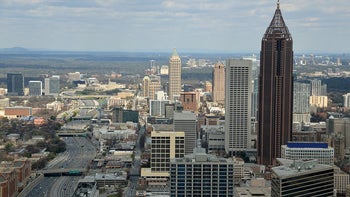 AT&T is one of the US carriers that said it will launch
5G services
by the end of this year. However, the network operator did not offer any details on where exactly its mobile 5G services will be available first and when.
Today, part of that mystery has been solved as AT&T confirmed that it plans to offer mobile 5G to customers in a dozen cities, including parts of Dallas, Atlanta and Waco, Texas, but the end of 2018.
According to AT&T, new cities will be announced in the coming months, so if you're located near some of these regions, you have a great chance of benefiting from the carrier's mobile 5G at some point this year.
More importantly, AT&T says that it's "working on an aggressive schedule" that is meant to ensure that its customers will be able to enjoy the advantages provided by mobile 5G when the carrier launches the network in 2018.
If everything goes according to the plan,
AT&T will be the first US carrier
to roll out mobile 5G, as
Sprint and T-Mobile
are expected to offer similar services in 2019 and 2020, respectively.