AT&T adds 320,000 new subscribers, rakes up $3.9 billion in profits in Q2 2012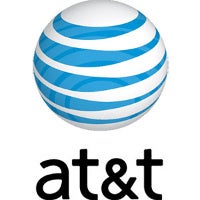 It's that time of the year when all companies are reporting their quarterly financials, and AT&T is no exception – in the second quarter of the year the carrier added 320,000 net new subscribers and raked in profits of $3.9 billion. Those numbers beat analysts expectations, but still are below what AT&T's main rival Verizon Wireless announced last week.
AT&T posted quarterly revenues of $31.6 billion with wireless making up $16.4 billion, growing 4.6% on the year.
At the same time, the operator managed to keep churn at a record low level of 0.97%.


"Our mobile Internet leadership continues, with solid gains in smartphones and tablets, plus our wireless margins have never been better. And most impressive, with this growth, we also achieved our best-ever postpaid wireless churn, which points to the premier experience customers receive on our network. All of these things add to our confidence and enthusiasm looking ahead," chief executive Randall Stephenson summed up.


AT&T sold
5.1
million smartphones and interestingly average revenues for smartphones are twice that of other subscribers.
АТ&Т remains the carrier to contribute most new iPhone activations as in Q2 2012 the number hit 3.7 million. Smartphones in general now make up 62% of postpaid phones, up from 50% at the same time last year. AT&T is also bragging about having a third of its users on 4G, but that likely includes HSPA+, not just LTE at the moment.