AT&T adds 2.8 million wireless subscribers during the fourth quarter of 2015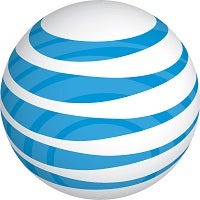 AT&T reported its fourth quarter earnings report today. Overall, the company reported 2.8 million net new additions to its wireless business. In the U.S., 2.2 million net new additions were made. Much of that gain came from the 1.2 million connected devices added during the quarter, bringing the total to 26.2 million.
For the quarter, AT&T's wireless business had operating revenue of $18.9 billion, down from the $19.9 billion it took in one-year ago. Wireless operating profit amounted to $4.3 billion in Q4, which was up from the $3.5 billion in operating income it scored year-over-year, but down sequentially from the prior quarter's $5.4 billion. Wireless operating income margin rates rose in the fourth quarter from 18% in 2014, to 23.2% in 2015. Driving this improvement was AT&T Next, BYOD and lower upgrade volumes.
AT&T now has 129 million wireless subscribers, up
8.1
million over the last year. From October through December, the nation's second largest carrier had 213,000 net new branded phone additions. The number of mobile share accounts during Q4 rose 15% to reach 21.2 million. Each account had an average of three handsets attached to it. AT&T's 4G LTE signal now reaches 355 million POPs.
"We now have a unique set of capabilities that positions us for growth and also gives us a strategic advantage in providing consumers and businesses the integrated mobile, video and data solutions they want."-Randall Stephenson, CEO, AT&T
source:
AT&T