AT&T ad introduces the carrier's LTE 4G service
29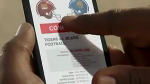 Prior to Sunday,
AT&T had a few cities that were covered by its spanking new LTE service
. Unfortunately, the carrier had no smartphone that was LTE enabled which was why the introduction yesterday of the
Samsung Galaxy S II Skyrocket and the HTC Vivid was so important
. At the same time,
5 new cities were added to AT&T's LTE line-up
bringing the total to 9. To introduce the new service and phones, AT&T created a television commercial that shows just how fast 4G service can be.
Tailgating before the big game, AT&T's LTE users were able to snag a pair of seats on the 50 yard line, learn the status of an injured player,
and call their bookie to make a huge wager
put up a video on Facebook and find out that someone stole the other team's mascot all before those using a 3G pipeline. This is just the start of the LTE era for AT&T and no doubt, we will soon be
inundated with these ads
for the carrier just like we have seen with Verizon.
source:
AndroidGuys