AT&T close to bringing its LTE to the Big Apple
25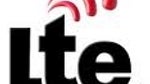 Ahh, New York City-the media center of the world. For mobile carriers it's a nightmare. Millions of people walking on the concerete sidewalks, all talking on their cell phones, skyscrapers playing havoc with cell tower signals, thick walled office buildings practically impenetrable to cell phone radio waves. Yet, the Big Apple is undoubtedly a very important place for a carrier to place its flag which is why AT&T's senior VP of corporate communications Larry Solomon said that the company's
LTE service will be available soon
in the city.
Speaking at the Mashable Media Summit, Solomon brought up the improvements that AT&T was making in New York City such as adding cell sites in the area and rolling out 4G LTE. Solomon said it is part of a $20 billion investment in its network and that LTE is coming soon to the Big Apple. That is great news for AT&T customers living in the city that never sleeps. Last week, AT&T announced that
Baltimore
,
Washington D.C.
,
Boston
and
Athens, Ga.
will also be hooked up to its LTE pipeline
starting tomorrow.
At first, there will be no extra charge for AT&T customers using the LTE service which is expected to run at speeds 10 times faster than the carrier's current 3G. That is great news for New Yorkers because if any group of people can appreciate speed, it is them. AT&T's
two new LTE enabled handsets
, HTC Vivid and
Samsung Galaxy S II Skyrocket
will be available Sunday when the service is turned on in the four new locations. By the end of the year, AT&T hopes to have its LTE service blanket 70 million people in 15 metropolitan markets.
source:
YouTube
,
Mashable
via
engadget