AT&T, Verizon, Sprint, T-Mobile and Google offering free calls to France
5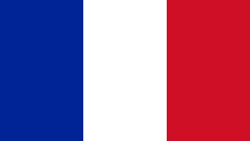 Following the tragic events in Nice, France that took place Thursday evening, the four major U.S. carriers and Google are allowing subscribers to make calls to the country free of charge (some are asking customers to pay any taxes and applicable surcharges). Besides Verizon, AT&T, T-Mobile and Sprint, Google's Project Fi is also chipping in during this time of grieving.
No doubt you have already heard what took place in Nice from watching the news. We will leave the reporting of this incident to those who deal with stories like this on a daily basis. We will focus on how U.S. carriers are trying to help subscribers stay in touch with friends and family in France. After all, you might want the peace of mind that comes from hearing their voices over the phone. Here is what each carrier is offering:
AT&T-From now through July 17th, AT&T customers can make free calls and texts to France from the U.S. AT&T will credit or waive all fees associated with these calls.
T-Mobile- Calls to the Nice region will be free for pre-paid and postpaid T-Mobile subscribers, and for callers on MetroPCS, GoSmart Mobile, and WalMart Family Mobile plans. T-Mobile customers in Nice will have all roaming fees waived.
Verizon-Calls to France from now through July 16th are free, although taxes and surcharges might apply. Sprint customers in Nice will have roaming fees waived.
Sprint-No fees for calls and SMS messages to France from now through July 17th. This also applies to Boost and Virgin Mobile customers.
Google-Project Fi, Hangouts and Google Voice members calling France will not be charged for the call from now through an indeterminate length of time. A new Google Now card is available in Nice with updated information.
source:
AndroidPolice
Recommended Stories