AT&T, Sprint expect network congestion from T-Mobile's Binge On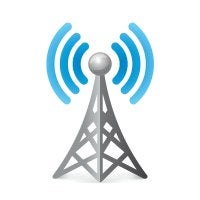 As you might expect, the response from rival carriers to T-Mobile's Binge On plan was not positive.
Announced yesterday as part of the carrier's Un-carrier X announcement
, Binge On gives T-Mobile customers receiving 3GB of data or more each month, the ability to watch streaming video from 24 providers without having the data used count against their monthly data allowance.
Ralph de la Vega, president and CEO of AT&T Mobile & Business Solutions, and Sprint CFO Tarek Robbiati both discussed the network congestion that T-Mobile will face with the launch of Binge On. The AT&T executive said, "
When you give people unlimited, they use it in a significant way
."
The AT&T executive told those attending the Wells Fargo Securities Technology, Media & Telecom investor conference, that his company offers customers a better video experience because of AT&T's purchase of DirecTV. He noted that unlike T-Mobile, which is shrinking the size of video streams on its network by using a proprietary adaptive bit-rate technology, AT&T offers high-quality video. De la Vega points out that T-Mobile hiked the price of its unlimited service from $80 to $95 a month to help Binge On become a reality.
"With the acquisition of DirecTV and the combination of our wireless and broadband assets, we have the unique capability to deliver any video that the customer wants over any device, in a very affordable way."-Ralph de la Vega, CEO AT&T Mobile & Business Solutions
Sprint's Robbiati said, "
I think the word 'binge' is very apropos. It looks like a hangover is going to come at some point
." Like de la Vega, the Sprint CEO says that T-Mobile will face heavy congestion on its pipeline. Citing Sprint's inventory of 2.5GHz spectrum (Sprint owns more spectrum than any other carrier), Robbiati says that Sprint doesn't have congestion problems.
You can bet your bottom dollar that this is not over yet, not by a long shot. T-Mobile CEO John Legere is sure to toss his two cents in, so you might want to keep checking in to see his response.
source:
FierceWireless