ACLU has your back during your next police encounter with "Police Tape"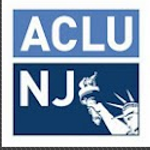 We've all heard the horror stories. You're pulled over by the cops
for a minor infraction
(not an infraction with a minor, which is another story altogether). Popo is your friend, asking if you have something he needs to know about in your pocket like a bazooka. The sense of humor is supposed to take your guard down. You figure that this particular cop looks as threatening as Barney Fife, so you consent to a search of your car which turns up some contraband that the good officer had just so happened to have on him. All of a sudden, you're wearing handcuffs and a concerned look.
secretly records video or audio of any encounter
and once you select which option to use, the app appears to have closed when in reality, it is saving you from something very bad. Anything recorded is sent to the ACLU of NJ for their review, and is stored on a secure server that the cops can't get to.
The app also contains lists of your legal rights, so when PoPo says that he wants to search your car and if you don't consent to it he will arrest you, you can tell him (politely, of course) that he can't do that. We don't know about you, but an app that can keep us out of prison is one we want on our phone. Police Tape is available foir free from the Google Play Store for those using Android 2.2 or higher which is just about everyone without a Garminfone. An iOS version of the app is awaiting Apple's approval, which should be later this summer.
source:
GooglePlayStore
via
Phandroid