ABI: By 2019, 67% of smartphones will be based on chipset vendors' reference designs
6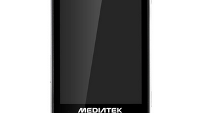 Last year, chipset vendors like Qualcomm and MediaTek were able to get low-cost smartphone producers to use their reference designs on more than 33% of shipped smartphones. 69% of those handsets were priced at under $200 USD in countries like China and India. According to ABI Research, that percentage is going higher. The researcher sees 67% of smartphones shipped in 2019, to be based on the reference designs of silicon slingers.
To get to that level, some big name manufacturers will have to get on board, and that is exactly what ABI Research sees. Tier One producers, who in the past wanted differentiation to push their brands, are now looking at using reference designs to compete against the low-priced producers who have been already using this strategy. The researcher says firms like Nokia, Samsung, HTC, LG, ZTE and Huawei have started doing this in emerging markets.
Malik Saadi, practice director at ABI Research, sees Tier One manufacturers forced to start using these reference designs from chipset vendors, on phones with higher price points. As this happens, the current crop of low-price manufacturers will be squeezed and some will be forced to close their doors. He says that higher priced handsets, priced at $400 or more, won't be affected because companies like Apple and Samsung use vertical integration and design their own chips.
"These trends will take the competition to another level, forcing OEMs to make more compromises on reference design ownership. As a result, reference designs owned by chipset suppliers will gradually entrench to higher price points, making the smartphone market increasingly commoditized."-Malik Saadi, practice director at ABI Research
Saadi says that by 2019, the number of smartphones produced using a reference design provided by chipset vendors, will total over 1.18 million units. 23% of them will wholesale for more than $200 USD. This will give the chipset producers more influence in the industry as they become responsible for most of the new innovations in the smartphone market.
source:
DigiTimes