A retrospective look at WWDC announcements
4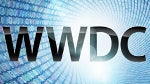 Apple's Worldwide Developers Conference has been the stage for many major announcements, including a number of iPhone introductions, but sadly, last year Apple decided to stick to the software side of things by focusing on the latest version of iOS, rather than unveil some new hardware. Unfortunately, that's exactly what's expected to happen this year as well, with persistent rumors about the new iOS 6, but nothing in the way of the iPhone 5.
This, however, doesn't mean we'll be witnessing a boring show. Quite the contrary, we're sure that Cupertino has
some quite intriguing things
lined up for announcement, which will once again spawn immense interest and controversy around the tech world. But while we're waiting for WWDC 2012 to commence later today, how about we go back in time and throw a quick retrospective look at what got us excited at WWDC in years past. We'll go as far as WWDC 2007, the year when the original iPhone launched, and we promise we'll get you back here just in time for WWDC 2012's kick-off.