Apple WWDC 2012: what to expect
39
Sandy beaches, umbrella drinks, and good old-fashioned summertime fun – this is what normal people usually associate the month of June with. But that does not apply to hardcore geeks, for there is a pretty significant event to look forward to. We are talking about the
Apple Worldwide Developers Conference
(WWDC), which is held annually in California around this time of the year.
The 2012 WWDC is scheduled for Monday, June 11, and it seems like the event will be worth following, as it has been over the past years. That is because quite a few important announcements are expected to be made during the opening keynote. Most importantly, Since iOS 4 was unveiled in June of 2010 and iOS landed in June of 2011, it is pretty certain that we'll
meet iOS 6 for the first time on Monday
. Of course, we have little knowledge as to what it will look and feel like, yet the rumor mill has been filling in the blanks for us over the past weeks.
The new version of Apple's mobile platform is expected to be tightly connected with the world's biggest social network, much like the way iOS 5 became a lot more socially active thanks to Twitter. The deep Facebook integration will allow users to easily share content with their buddies online, especially when it comes to photos. Also, "liking" apps in the App Store will be possible, according to recent rumors: apps that users "like" will appear on their Facebook Timeline for the world to see.
Another major change that Apple is likely to introduce with iOS 6 is the addition of a new maps application (iMap perhaps?). Rumors accompanied by
leaked screenshots
indicate that Cupertino has developed a replacement for Google Maps; a replacement that will include
detailed maps in 3D
, POI, traffic data, as well as navigation features. In a nutshell, expect your iPhone to become a full-fledged in-car GPS device. Hopefully, there won't be a premium price attached to any part of this feature, but we guess we'll have to wait until Monday to know for sure.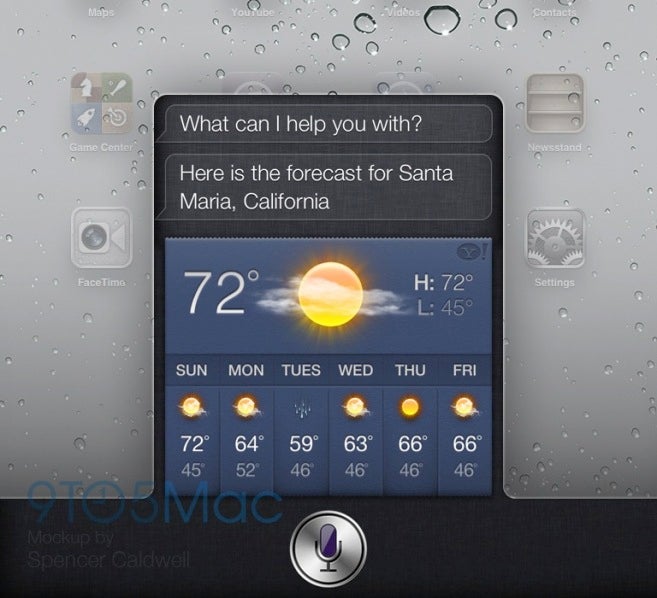 Yes, there is a chance of Siri arriving on the iPad with the new iOS 6, or at least on the tablet's latest iteration. We know that because an image of the voice-guided assistant apparently
working on the iPad leaked not long ago
. We cannot say for sure whether the iPad 2 and the first-gen iPad will get the feature too, but knowing Apple, that doesn't seem likely. After all, having more selling points to push new hardware is definitely in Apple's interest.
Redesigned iTunes, iBooks, App Store, Camera, Photos apps
Nothing too exciting here. Just some rumored visual changes that will be made to iTunes, iBooks, and the App Store. Not that their current versions are bad, but apparently, Apple wants to improve the way users interact with these apps. It believed that the upcoming tweaks are going to come along with the integration of social features, such as sharing content. As for the Photos and Camera apps, some say that interface alterations are inbound, along with faster social network sharing functionality.
Sharing photos and videos via iCloud
is also not out of the question.
We once had a rumor suggesting that
Apple was working on its own mobile payment system
. Sure, no current Apple hardware sports an NFC chip – the chip that such systems use for communication between a mobile device and a POS terminal, but one might not be necessary. That is so because the Bluetooth 4.0 standard could be used instead. Nevertheless, since evidence in support of this claim is extremely scarce, we don't really expect seeing iWallet unveiled on Monday.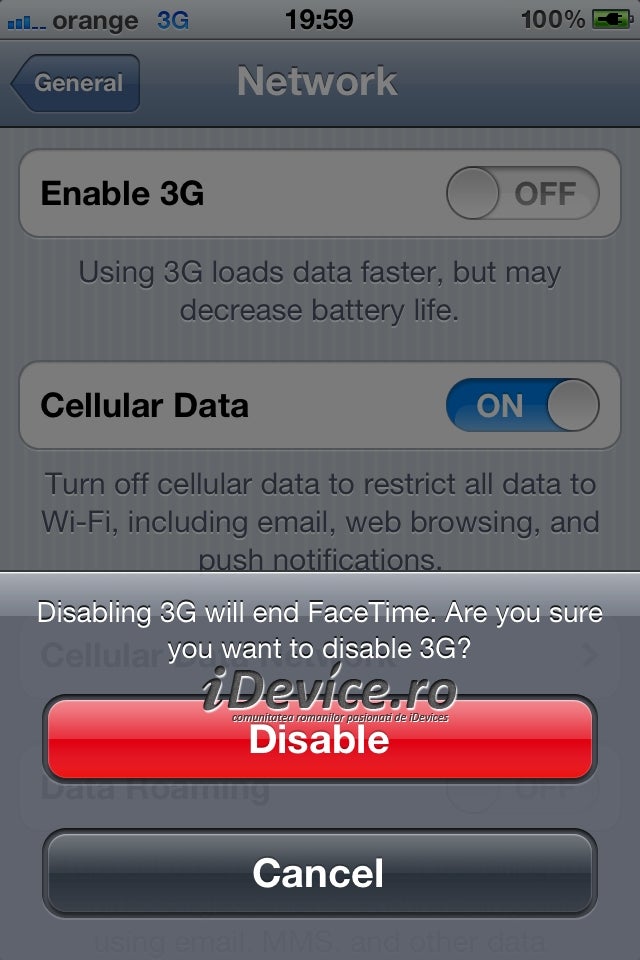 There is no denying that FaceTime is a pretty neat feature, yet it has one serious limitation – it requires a Wi-Fi connection in order to work. However, if a recent screenshot of an error message is to be believed,
FaceTime chats over 3G
might be possible pretty soon. Technically, you can use it right here and now, as long as you have a jailbroken device and install some additional software. Also, if you connect with your iPhone or iPad to a 3G mobile hotspot, FaceTime will still work, so we see no reason for Apple to keep on limiting the functionality of its app since the network load is well capable of handling it.
We think it is highly unlikely for Apple to unveil a new iPhone or a smaller iPad model at WWDC 2012 (although we won't mind if they do). The next iPhone iteration and the speculated smaller iPad are probably going to materialize in September at the earliest. Be patient, folks!
Recommended Stories