A brighter future sends me back to Android following eight months with iOS
30
This article may contain personal views and opinion from the author.
You might remember that just before April, my trusty
Motorola DROID Turbo
took a dive into a toilet which was too much for the P2i nano-coating. I decided to accept my daughter's offer to user her
Apple iPhone 5
, and from the end of March through now,
I was using iOS for the first time since I owned the original Apple iPhone in 2007
.
Right off the bat, I was impressed with how quickly video would load on the iPhone 5. Software updates were a breeze and iOS 10 worked smoothly. Not bad for an old timer. The 8MP rear camera even produced better than average pictures and video. While I was generally happy using the phone, and considered buying the
Apple iPhone SE
, I was extremely disappointed in Siri. I found that Google Now was far superior as Apple's voice activated personal assistant sent me to a web site for my answer far too many times than Google Now did. I found myself using the Google iOS app far more often than using Siri.
Over the last few weeks, I suddenly realized that Google might have a clearer idea of what the future will look like thanks to Google Assistant. The latter uses AI to become more like a person than Siri or Cortana. Sure, both of those assistants tell a mean joke. But Google Assistant is conversational, and in the future it will use AI to really know you. The possibilities are endless.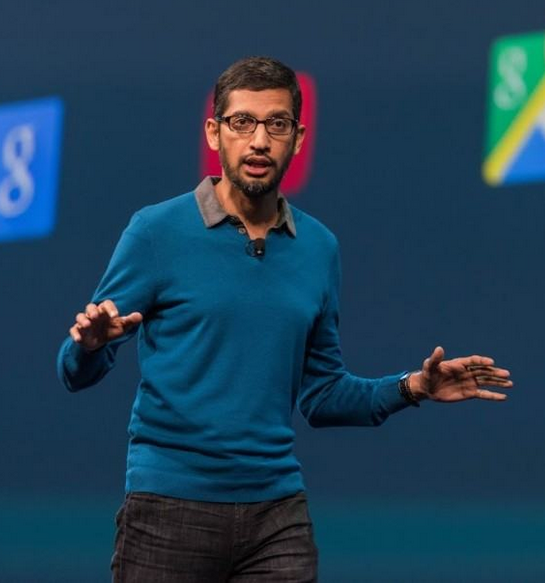 Google CEO Sundar Pichai and crew showed off the company's AI powered future at I/O 2016 last May
Now here is the amazing part. While on the outside I still carried the iPhone, inside I was really thinking Android. And then I received an incredibly generous gift that among other things, included a brand spanking new
Moto Z Force DROID
. If there ever was a signal, this was it! After all, in the past I have owned the
Motorola DROID
,
Motorola DROID 3
,
Motorola DROID 4
,
HTC DROID DNA
, the
Motorola DROID Turbo
and now the Moto Z Force DROID.
Going from a 4-inch screen to a 5.5-inch glass is surreal. And the Android 7.0 update was ready to be downloaded immediately. While I was away from Android for only eight months, I really sensed something different about the OS with the new build. It is this feeling that Google really has a plan for the future, powered by Google Assistant, that makes me excited to be returning to the platform.
Let me add that there is nothing wrong with iOS at all. I did enjoy my time using it and once again it lived up to the old cliche that "it just works." But there is something exciting about Google's plans for AI that has drawn me to the Android platform. Google seems to be on the right track.