8 in 10 mobile banking apps are flawed, security expert suggests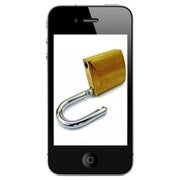 Neal O'Farrell is the executive director of Identity Theft Council – a San Francisco-based non-profit that specializes in providing support to victims of identity theft. And during the San Francisco Small Business Week, he gave a speech that might get anyone who uses a mobile banking app a bit worried. That is because according to O'Farrell,
8 in 10 mobile banking applications are flawed
as they do not provide adequate protection of user data. Even an iPhone, which is considered as a relatively well-secured device, is not immune to attacks. However, Apple and the banks do not want you to know that, he added.
The solution? Protecting personal data by erasing or encrypting it, regardless of what platform is being used, O'Farrell advises. Even Mac and iOS users should not rely on the general presumption that Apple products are more secure.
"Hackers go where the crowds are,"
and since iOS is already pretty widespread, it has become a much more tempting target than before.
O'Farrell and the ITC have witnessed thousands of identity theft cases, with some of them accounting for losses in the hundreds of thousands of dollars. Therefore, his claims might really be onto something, and your mobile banking app might not be as secure as you would hope. That said, it is advisable to be cautious when opening suspicious emails, protect your personal data, and make sure your smartphone never ends up in the wrong hands.