Alleged Kirin 980 benchmark is raging 7nm domination over Snapdragon 845
20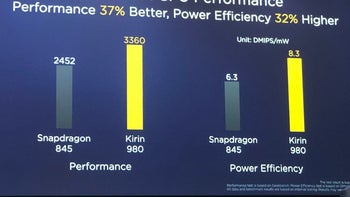 The first 7nm mobile chipset to be announced - Huawei's
Kirin 980
- has been reportedly benchmarked and the score bodes very well for the upcoming
Mate 20
flagship. During the IFA expo presentation, Huawei showed us slides claiming more than a one-third increase in performance over current second-gen 10nm designs like the Snapdragon 845.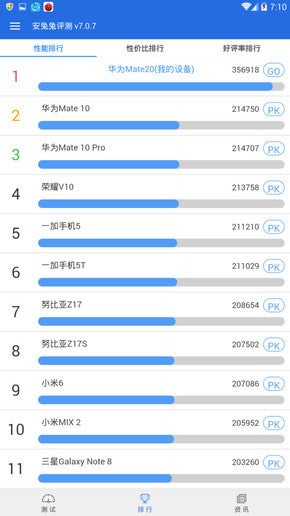 Lo and behold, this is exactly what the alleged Kirin 980 score clocks above the Snapdragon 845 results. The icing on the cake, however, is that the 7nm crowd will do this with a third less power draw, too, making us salivate for the phones equipped with 7nm chipset, the
first of which will be the new iPhones
announced next week.
That 7nm superiority over the 10nm Snapdragon 845 seems to be valid for every chipset with this production node, too, not just the Kirin 980. An
alleged Snapdragon 855 benchmark
revealed earlier today that its single-core scores on Geekbench are about 30% higher than the Snapdragon 845 ones as well.
Granted, manufacturers may opt for underclocking the processors to gain better efficiency, but the end results are likely to still be very impressive nonetheless. Are you not entertained?