Hidden gems: 7 small, but great new Galaxy Note 7 features
21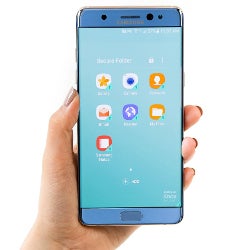 The
Note 7
announcement is done and dusted, with all the major features getting a floodlight on them while Samsung's guys were on stage in New York. The phone is every good bit we expected it to be - waterproof, narrow and premium - and every bad bit, too, such as the steep-ish $850 price tag.
Well, futureproofing comes at a price, and if you are new to the Note line, you might still find this one irresistible value for what it offers. Those
Note 5
owners that are satisfied with their common "flat" screen might be tempted to take a wait and see approach, but it's not only big new features that emanate through the Note 7.
There are plenty of little-known options, too, tucked beneath the load of info that has been pouring on us since yesterday. Check out some of those hidden gems below.