6 adrenaline-inducing Android horror games
3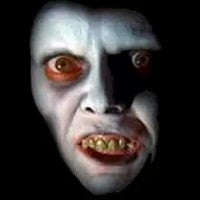 With a few and far-between exceptions, you're unlikely to ever come across a horror game in any of the Play Store's top game charts. The truth is that the genre just isn't for everybody, and certainly appeals to a smaller audience than, say, Candy Crush.
But it's not like the genre doesn't have its faithful. Indeed, if you're interested in horrors, you'll know that it has a compact, but active community of supporters, and that has given developers the confidence to create horror games for mobile platforms, and these are getting better each year. Itching to try some of those out? Then you're at the right place.
Find below 6 Android horror games we've hand-picked for you. It's hard to call these the best, as the genre can easily be split into several categories for most -- some love the suspense, and don't need swarms of disfigured monsters creeping at them at all times to have fun. Others want exactly that. So we tried to keep it even, and bring to your attention several titles that should appease both the thrill-seekers and the ones who just want a creepy enough game that is simply incompatible with poorly-lit environments. Take a look.