Apple to put 5G in all 2020 models, the cheap iPhone included
40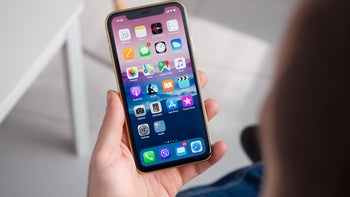 2019 was hyped up to be the year of 5G but the new technology seems to be rolling out at glacier pace. Coverage is spotty at best and you can count the 5G capable phones on the fingers of one hand. By 2020 the situation should have improved quite a bit and especially towards the end of the year when Apple usually releases its new iPhones.
Despite being more than a year away, the 2020 iPhones have been the center of attention for a while now mostly because they're expected to bring big changes. Now, one of the most influential Apple analysts, Ming-Chi Kuo, has delivered another interesting bit of information about them and it's an exciting one.

Apple forced to react to Android moves
The golden nugget was found in the latest report Kuo has prepared for investors interested in Apple. The document was obtained by
MacRumors
and contains curious predictions not only about iPhones, but the Android segment of the smartphone market as well:
We now believe that all three new 2H20 iPhone models will support 5G for the following reasons. (1) Apple has more resource for developing the 5G iPhone after the acquisition of Intel baseband business. (2) We expect that the prices of 5G Android smartphones will decline to $249-349 USD in 2H20. We believe that 5G Android smartphones, which will be sold at $249-349 USD, will only support Sub-6GHz. But the key is that consumers will think that 5G is the necessary function in 2H20. Therefore, iPhone models which will be sold at higher prices have to support 5G for winning more subsidies from mobile operators and consumers' purchase intention. (3) Boosting 5G developments could benefit Apple's AR ecosystem.
Now, we already knew 2020 iPhones will have 5G, but previously it was believed that only the two more expensive versions will have it and Apple will cut the premium feature from the "budget" version. It seems, however, that pressure from the Android world is something even Apple can't ignore. The aggressive pricing of Android phones, especially those coming from Chinese manufacturers, has forced Apple to rethink its strategy. Cupertino will have to respond to the upcoming wave of affordable 5G smartphones in its own way:
Apple may have the intention to launch the 5G iPhone, which only supports Sub-6GHz, to gain market share by lowering the cost/price for markets which only support Sub-6GHz (e.g., Chinese market). However, 5G iPhone, which only supports Sub-6GHz and the version which supports mmWave & Sub-6GHz are regarded as different projects even though they share the same form factor design.
The mmWave band refers to the ultra-high frequency range which 5G uses for those blazing-fast speeds and low latency you keep reading and hearing about, so without it you're not really getting the same experience you might expect from this technology. It comes with its own drawbacks, which we examined in our
article regarding the safety concerns surrounding 5G
. Mimicking other companies by cutting out mmWave might not be an option for Apple, however.
Full-fledged 5G all around
Kuo predicts that Apple won't go for the "Sub-6GHz only" approach for the cheaper iPhone due to the additional development costs and instead will have both Sub-6GHz and mmWave bands available on all 2020 models. This makes sense since having one model have different 5G capabilities than the rest will be confusing at best, if not straight-up misleading. Plus, even the lowest-priced iPhone will likely be $750 or more and having "crippled" 5G at that price point would be unacceptable.
Despite Apple acquiring Intel's modem business, the company won't be able to utilize its technology for the 2020 iPhones and will have to use Qualcomm's 5G modems for at least a year. The fact that there will be 5G on the cheaper model, which
judging by the iPhone XR
will probably be the best-selling one, means Qualcomm is probably giddy with excitement about the upcoming profits.
If you want to find out more about next year's iPhones, check
our rumor review
where we regularly add the latest leaks and insights that circulate the internet. And if you're planning to upgrade this year, then the
2019 iPhones rumor review
might be more interesting for you.
Recommended Stories