560,000 apps now reside in the Windows and Windows Phone Store combined
45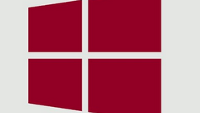 The Microsoft by the Numbers site run by Microsoft has added some updated information. There are now 560,000 apps available for the Windows and Windows Phone Store combined. That means that 35,000 apps have been added to the two stores since November 14th,
when the tally was 525,000
. Back on June 27th, the two stores
combined for an inventory of 400,000 apps
.
It's not necessarily the number of apps available that bother Windows Phone users, as it is the lack of some popular ones that are available for iOS and Android. And when these apps do show up, they are often not the same version available in the App Store or Google Play Store. Instagram, for example, is still officially listed as a beta version in the Windows Phone Store. The popular photo and video sharing app was originally put up in the Windows Phone Store last November. Before Instagram came to the Windows Phone Store, the absence of the popular app led to a cottage industry of copycat apps. 6tag, for example,
is a popular Instagram substitute
.
Developers still prefer to write apps for iOS first, because they
make more money with the iOS version of an app
than they do with an Android version. Last year,
iOS developers were responsible for $10 billion in revenue
created by selling premium apps from the App Store, and by offering in-app items. At this stage, writing for Windows is still considered something of an afterthought. Still, Microsoft notes that hundreds of new apps are added to the combined stores each day.
source:
Microsoft
via
NPU
,
WMPoweruser