Apple App Store Developers raked in $10 billion last year; 2015 off to record breaking start
24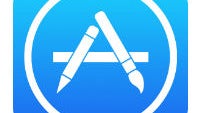 According to a report published on Thursday, New Year's Day 2015 turned out to be the single largest day of sales ever produced by the Apple App Store. For all of 2014, developers brought in record revenue of $10 billion from selling apps, and in-app purchases. That was a 50% improvement over the prior year's figure.
As we noted, 2015 is off to a great start as well. Strong demand for paid apps was seen throughout the first week of 2015 as consumers looked to add apps to the new smartphones and tablets they received for the holidays. For the first seven-days of the year, App Store customers spent half-a billion dollars on apps and in-app purchases, also setting a new record.
According to Apple Senior VP Eddy Cue, developers have earned $25 billion from the sale of paid apps and in-app purchases since the App Store first opened in 2008. Apple also noted that some apps have been doing well thanks to Apple Pay integration. That list would include HotelTonight, OpenTable, Target, and Ticketmaster. Sam Shank, CEO of HotelTonight, said that Apple Pay's easy and secure approach to payments is helping to bring in new customers.
"The response we've seen from HotelTonight customers since the introduction of Apple Pay has been fantastic. Our current customer base is enjoying the convenience of Apple Pay and we're continuing to see a growing number of new customers because of Apple Pay's easy and secure approach to payments."-Sam Shank, CEO, HotelTonight

"This year is off to a tremendous start after a record-breaking year for the App Store and our developer community. We're so proud of the creativity and innovation developers bring to the apps they create for iOS users and that the developer community has now earned over $25 billion."-Eddy Cue, Apple senior vice president of Internet Software and Services
Remember the good old days
when Apple and Google would go back and forth reporting how many apps they each had in their respective stores? Currently, there are 1.4 million apps in the App Store with 725,000 made specifically to support the larger screen size of the Apple iPad tablets.
source:
AppleInsider