5.5" Xiaomi Mi Mix may be called Nano, settings screenshot tips Snapdragon 821 and 4 GB RAM
19

The 6.4" Xiaomi Mi Mix may have a smaller 5.5" Nano sibling soon
The "bezel-less"
Xiaomi Mi Mix
phone has commanded its fair share of interest ever since its announcement, despite the fact that it is a rare commodity even in China, which will be its sole market for now. The reason for this attention is, needless to say, the amount of work Xiaomi put to achieve 90%+ screen-to-body ratio by replacing the earpiece with piezoelectric acoustics, the proximity sensor with a sonar, and moving the selfie shooter at the bottom.
These allowed it to fit a 6.4" screen in the footprint of the 6"
Mate 9
, for instance, yet that's still a lot of phone to handle in your palm and pocket. If Xiaomi went with the same edge-to-edge concept , but used a smaller screen panel, we'd wager to bet there would be many more potential customers for the Mix line.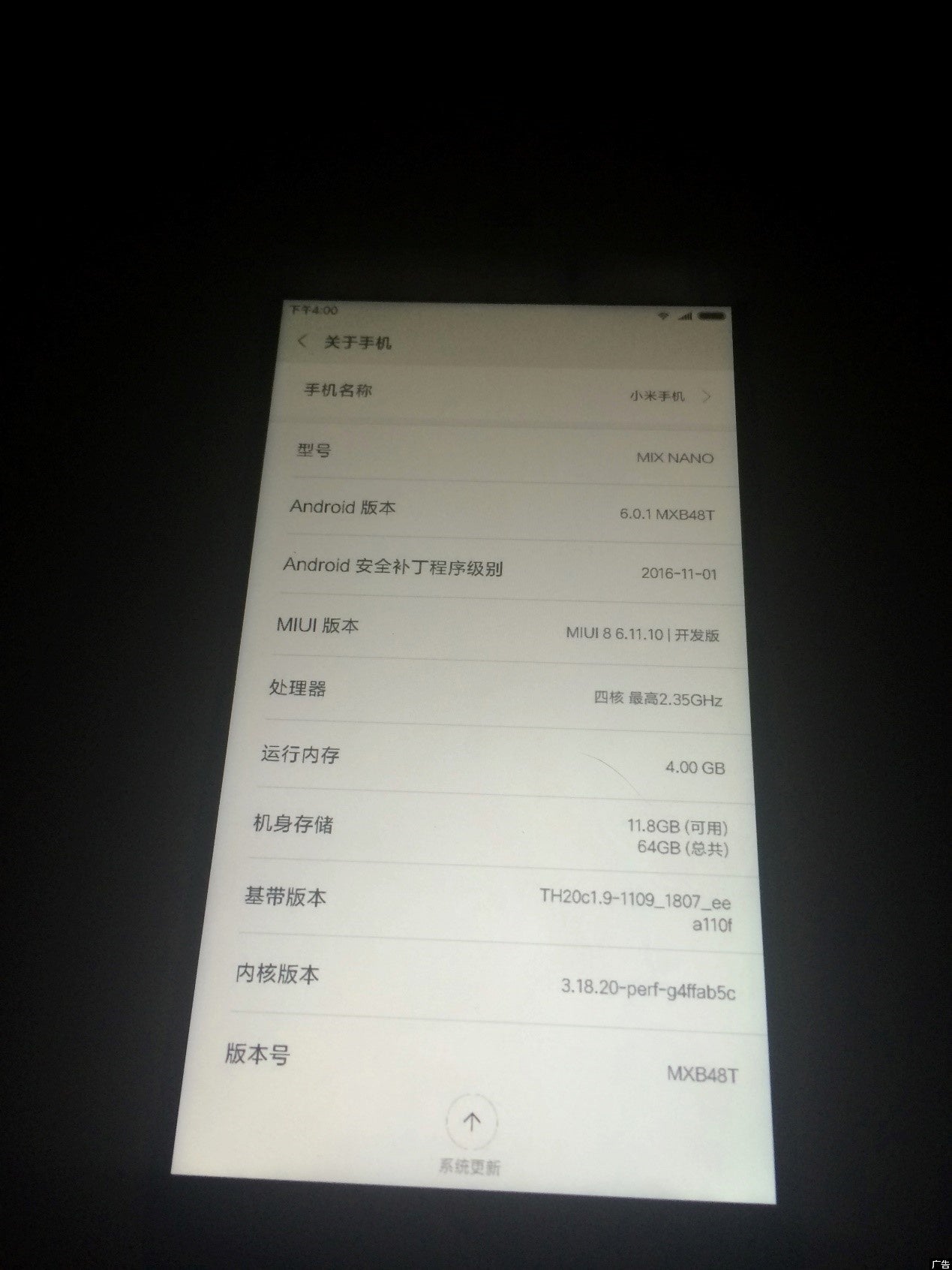 Well, Xiaomi must have taken notice, as yesterday a claimed
smaller Mi Mix
was snapped chilling to the 6.4" one, and was said to sport a 5.5" display that will probably be outfitted on a chassis not much larger than your average 5-incher. Today, a source from Weibo has posted a settings screen snapshot of the alleged Mi Mix Nano (apparently that's the codename), which confirms some of the specs bandied about yesterday. The phone seems to be powered by Snapdragon 821, like the Mi Mix, judging from the 2.53 GHz processor frequency displayed, and has 4 GB RAM, as well as 64 GB of storage.
On the software side of things, it sports MIUI 8 plastered over Android Marshmallow, which will hopefully change to Nougat by the time it is ready for an announcement. In any case, it's another intriguing handset from Xiaomi that has more chance to be a harbinger of the bezel-less era that is evidently going to dawn on us in full force next year, when Apple and Samsung are
rumored to out their own takes
on the edge-to-edge matter.