5 unique phone accessories you never knew you needed
12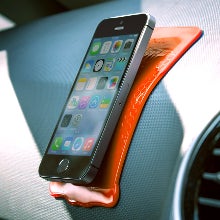 There is no shortage of orthodox accessories for our trusted smartphones out there, like cases, bumpers, or screen protectors, but their sheer horsepower, sensor overload, and adjacent cameras make them the Swiss Army knife of gadgets that you always carry with you.
In turn, there has been a smorgasbord of additional accessories developed as companions to the phones in our pockets where only sky is the limit when it comes to the imagination of developers. Smartphones are helping analyze blood samples from mobile labs deep in the African villages, controlling drones, or cracking complex codes in crowdsourced science projects.
There is a certain category of connected gear and phone accessories that simply aim to make our everyday lives easier, though, and this trend is only proliferating with time, that is why we are rounding up a few of those for you to gauge what's out there, and help you choose a gizmo you never knew you needed until you saw it actually exists.