5 reasons to pick the Google Pixel XL over the Apple iPhone 7 Plus
15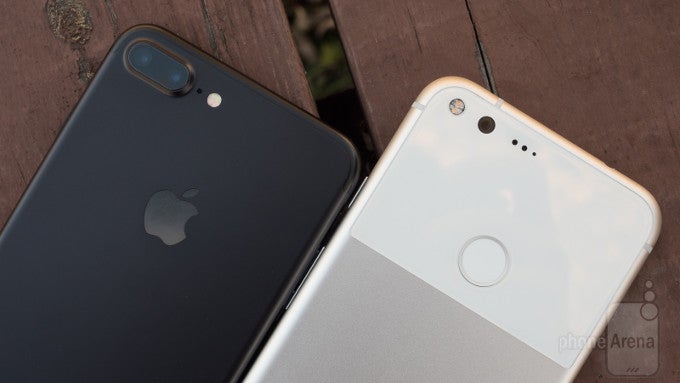 The holiday season is well behind us, but you might be one of the many still stuck with choosing what flagship to go for next. Maybe your carrier contract is due to be over soon, or maybe you're just waiting for that
Pixel XL
to become more accessible before biting the bullet and making the final call. And, of course, you may be stuck in that eternal vortex of indecisiveness over which phone you'd like better.
Any smartphone geek will tell you the two major players that came out in the second half of 2016 are Apple's
iPhone 7
and Google's
Pixel
. The first one is, obviously, the most popular smartphone out there, and Apple sure wants to keep it that way. While the Pixel's sales are nowhere near the iPhone's, the device is a Google fan's dream, with an excellent camera, amazing Android experience on board, timely updates, and some more goodies. Its larger sibling, the Pixel XL, is also drawing a lot of attention, not only because it's awesome but also because the Android scene took a couple of hits at the end of 2016, limiting user choice. Samsung's heavy-hitting phablet — the
Note 7
— did a Nick Cage Wicker Man performance and went up in flames, and the
LG V20
, despite being an interesting and solid device, still struggles with drawing user attention.
So, let's say you are trying to decide between the Pixel and the iPhone 7 (or their larger variants, the XL and the Plus). We can't promise that we can make that choice for you, but we sure can list some benefits, which the Pixel has over the iPhone. Don't worry, we can do the same for Apple's handset, too —
here it is
.
1. A better camera
It can be argued that it's marginally better, but it still is. Google didn't put an optical image stabilizing module in neither of the two Pixels, but it obviously employed some fantastic software algorithms to make up for that. To top it off, the HDR+ mode, which you should ideally always keep on, does an amazing job at keeping the exposures balanced, the colors true to life, and the photos awesome.
In our 1v1 battle reviews, the Pixels either performed on par with the iPhone 7 and 7 Plus or they beat them in some of the more challenging shots. Bravo, Google!
2. Lighter and more compact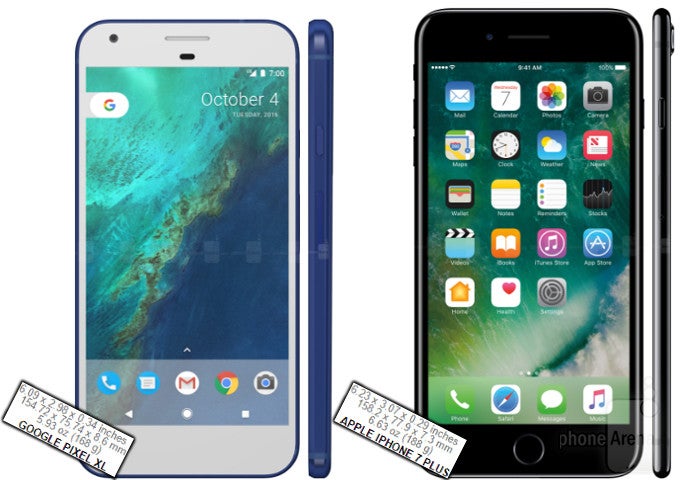 Despite the fact that both phones sport a rather large, 5.5-inch screen, the Pixel XL offers a higher screen-to-body ratio, as in — the actual phone body around the display is smaller. This translates into a slightly more compact device to hold, though, a tad thicker. But the Pixel also wins in terms of weight — it measures at 5.93 oz (168 g), while the iPhone 7 Plus is heavier at 6.63 oz (188 g). They may look negligible on paper, but those 20 grams certainly make a difference when handling your device with one hand or even if it slips a bit.
3. Audio accessory compatibility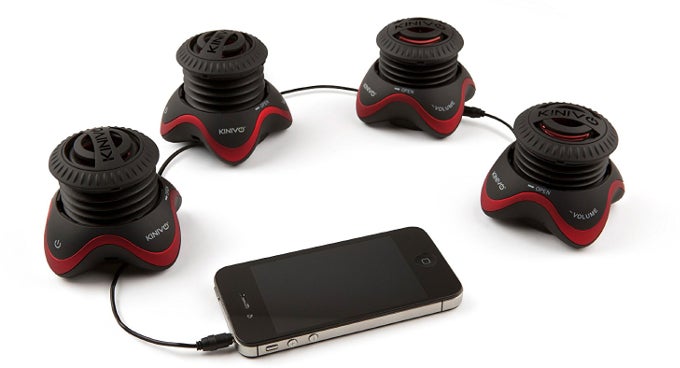 Apple's iPhone 7 Plus lacks an audio jack — a well-known fact, well beaten to a pulp by now. Sorry, we just couldn't come up with a courageous punchline, so we just stated it bluntly. But the 3.5 mm connector is not used for headphones alone — it connects to portable speakers, car audio, home systems, et cetera.
Yes, the iPhone 7 Plus does come with a Lightning-to-headphones adapter and yes, you can buy as many of them as you wish for $9 apiece, but in every case — if you tend to connect your phone to a lot of 3.5 mm inputs, the lack of a port on the iPhone will be a noticeable nuisance to you.
4. Unlimited storage for full-quality photos and videos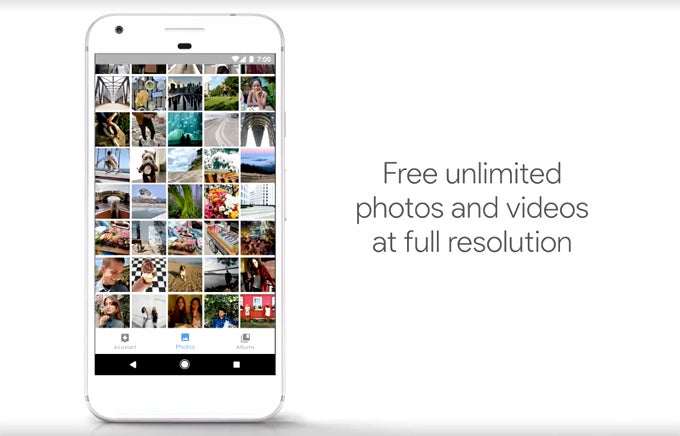 Google Photos is already awesome, since it allows any user to store an infinite amount photos in high quality (up to 12 MP) in the cloud. If you wish to save your pictures in original resolution, they will start taking up your Google Drive space, which means you will need to pay for more gigabytes. However, Pixel owners get original quality photo storage for free!
As a contrast, iPhone users get 5 GB of iCloud for free (which is also used for backups and apps), and once those are full — it's time to pay for extra storage (or use Google Photos at High Resolution backup).
5. A smarter assistant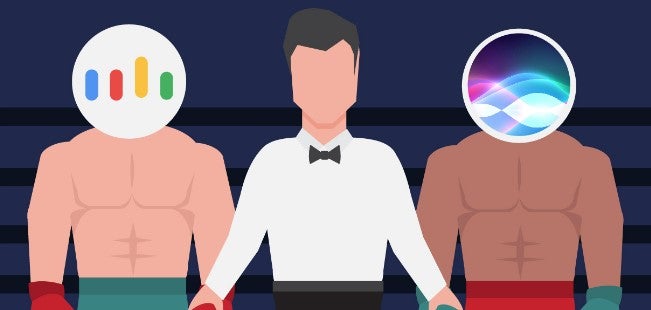 Google has made great strides to develop the Google Assistant into a smart, conversational AI that can follow dialogue threads and learn about you as time progresses. It's a feature that's sometimes frighteningly smart, yet undeniably fascinating. If you are one who is not freaked out about Assistant "learning" about their life and habits, don't feel awkward when giving verbal commands to your phone, and want to have a great AI in your pocket, the Pixel is where it's at.
Need more information? Here's more!